SIP Trunk for a global Consulting Business
Despite all the technological advances and options, having a truly global and omnichannel presence should include a telephone call touchpoint when your customers need to reach you. However, for many global businesses, voice calls have become extremely costly and a challenge in terms of service quality. SIP Trunk offers a solution for a truly agile, cost-effective, and global voice service.
Background: A rapidly growing IT consulting company operating in Angola works with a local operator to manage local calls thru their PBX. Recently the operator has increased the prices of the calls significantly, becoming an excessive cost for the company. A cost-effective solution that can handle a high number of concurrent calls while maintaining call quality was the challenge. They also felt it was important for Angola customers to have a local number to feel the close presence of the company.
Solution: Our SIP Trunk guarantees that the business can handle a high number of calls from and to different parts of Angola, all connected and centralized in one voice solution.​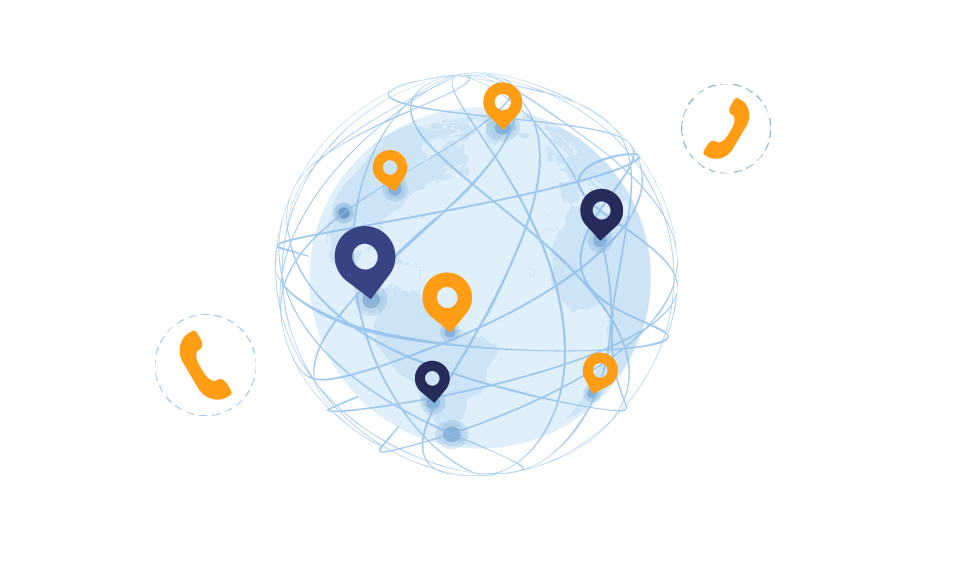 With Go4Mobility SIP Trunk solution, global companies of any size can save in voice services
while keeping in mind customer happiness and staying relevant to local markets.​​ 
Do you need a SIP Trunk Solution tailored to your needs?