How a global e-commerce business call center found a cost saving and efficient solution for customer service
Customers have high expectations for customer service. They want their issues addressed and handled quickly and efficiently. Organizations must have representatives available when customers call for service or support, and those with call centers can more effectively assist customers in need. Call centers can make an organization available 24/7 or during a time window that matches customer expectations.
Customer phone calls have value beyond customer service. With some products or services, phone calls are the only interactions organizations have with customers, therefore, the only opportunity to personally connect with them.
However, for many global businesses, voice calls have become extremely costly as they seek to have a local presence in each of the countries they operate.
Background: A rapidly growing IT consulting company operating in Angola works with a local operator to manage local calls thru their PBX. Recently the operator has increased the prices of the calls significantly, becoming an excessive cost for the company. A cost-effective solution that can handle a high number of concurrent calls while maintaining call quality was the challenge. They also felt it was important for Angola customers to have a local number to feel the close presence of the company.
Challenge: The e-commerce company needed a provider that offered a flexible, GDPR compliant and cost-effective solution to provide local phone numbers in the major countries they sell into.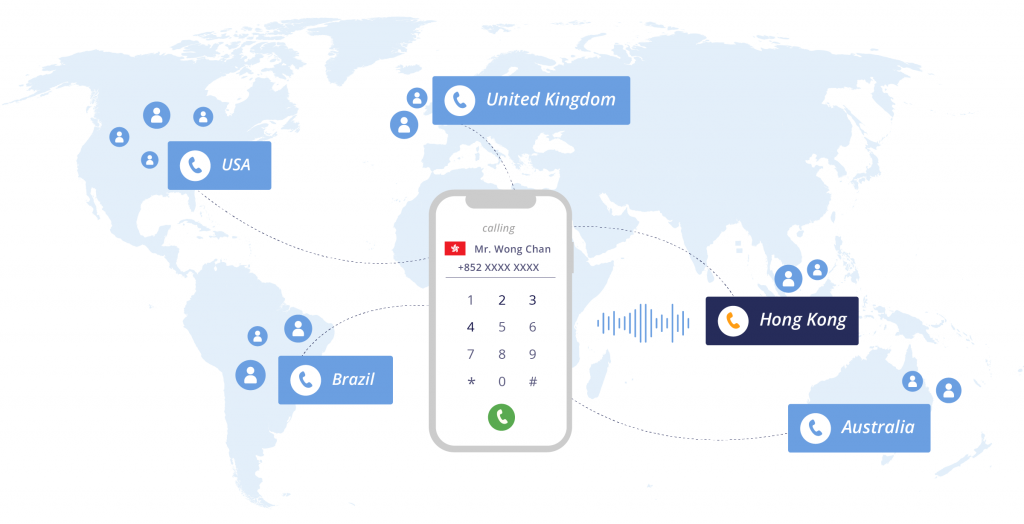 Go4Mobility Phone Numbers solution – Your calls matter to us as much as they matter to you
With Go4Mobility phone numbers solution, global companies of any size can save in voice services while keeping in mind customer happiness and staying relevant to local markets.

Solution: Our international phone numbers solution can easily assign to each country a local number allowing the e-commerce company to operate globally with a local presence.
A local phone number is used for each country, routing all the calls to the call center based in India.
Our international phone numbers solution guarantees that the business can handle a high number of calls from different parts of the world, all connected and centralized in one voice solution.
With an international coverage of + 60 countries, Go4Mobility provides a complete range of premium quality international phone numbers that can be managed with full autonomy online, supported by customized reports with comprehensive data for a better management of your communications.
Do you need an International Business Number?